On 14th November 2018, IMAX INOX invited us for a special screening of Fantastic Beasts: The Crimes of Grindelwald. Read through the end of this article to know the movie review, story line, cast & our experience at INOX Cinemas.


Cast:
Johnny Depp as Gellert Grindelwald
Jude Law as Albus Dumbledore
Katherine Waterston as Tina Goldstein
Eddie Redmayne as Newt Scamander
Carmen Ejogo as Seraphina Picquery
Zoe Kravitz as Leta Lestrange
Ezra Miller as Credence Barebone
Director: David Yates
Writer: J.K. Rowling
Producers: J.K. Rowling, Steve Kloves, David Heyman
Story:
Being the second sequel of the Fantastic Beasts series by author J.K. Rowling, the movie is based on lines of Grindelwald's escape from the Magical Congress of USA. Thereby progressing with gathering of his followers and plan to rule over all non-magical beings. In order to prevent Grindelwald's plan, Albus Dumbledore appoints his former student Newt for help. Newt agrees to Dumbledore's plea, unaware of the threats that lie ahead. Plenty contradictions and conflicts come along between the truest of friends & families, even in the wizarding world, as the movie progresses.
Movie Review:
Fantastic Beasts: The Crimes of Grindelwald is a coalition of some action, comedy and emotional drama. In a nutshell, we believe the movie was visually appealing.
Not to forget, this movie will make all the Potterheads ecstatic with Harry Potter movie references like-
We saw some members from Harry Potter franchise like Dumbledore and McGonagall, Nicolas Flamel- the alchemist and creator of Philosopher's Stone.
In one scene, the aerial glimpse of Hogwarts made the crowd cheer with nostalgia and excitement. Shots of The Great Hall, Whomping Willow, Boggart, The Elder Wand, Quidditch and the most iconic Harry Potter theme music took us back to our good old childhood days!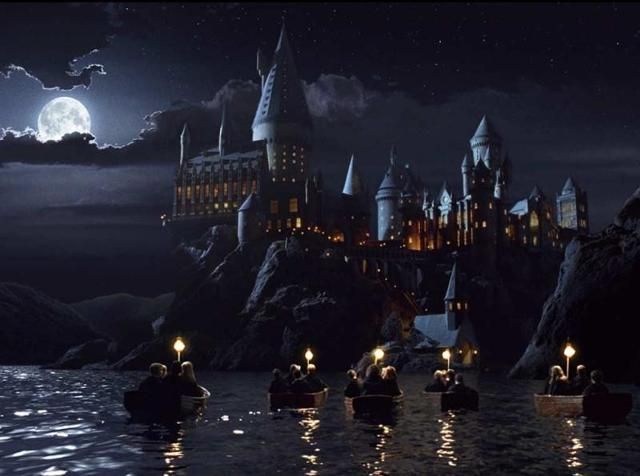 Just like in the first movie, the Niffler won everyone's hearts again. Hint: You'll also see some new Beasts this time.
Coming to our favourite character in the movie, Johnny Depp as Grindelwald was absolutely amazing. He justified the role of Grindelwald to the core and won our hearts again with his diverse roles and acting skills.
Jude law, on the other hand had a big responsibility to play a legendary iconic character of Dumbledore. And without any guesses, he performed it flawlessly.
Just like the previous movie, Eddie Redmayne as Newt undoubtedly nailed the performance with his brilliant acting skills.
Our experience at INOX Cinemas:
The special screening was hosted at INOX Cinemas in R-City Mall, Ghatkopar. The lavish premise is not just a cinema hall, but an entertaining encounter altogether.
To begin with, the Lobby area showcases large screens, mellow music and the decor worth remembering. Turns out, the AR experience definitely stole the show and kept us hooked to it while we waited outside for the movie screening.
Apart from the usual popcorn, snacks and beverages, a lot of food counters operate through INOX's food court. You'll be surprised to find wood-fired Pizzas, Belgian Waffles, and lot more to binge on while watching your favourite movie. A complete value for money, isn't it?
The INOX Insignia lounge is yet another element that makes the waiting area an engaging experience, which truly justifies the whole 7-star cinema hall experience.
Moreover, the big screens and image quality were exceptionally good in the screening hall. We were amazed with the sound quality, and it pretty much felt as a life-like viewing experience.
Are you excited to watch The Fantastic Beasts? Book your tickets now!